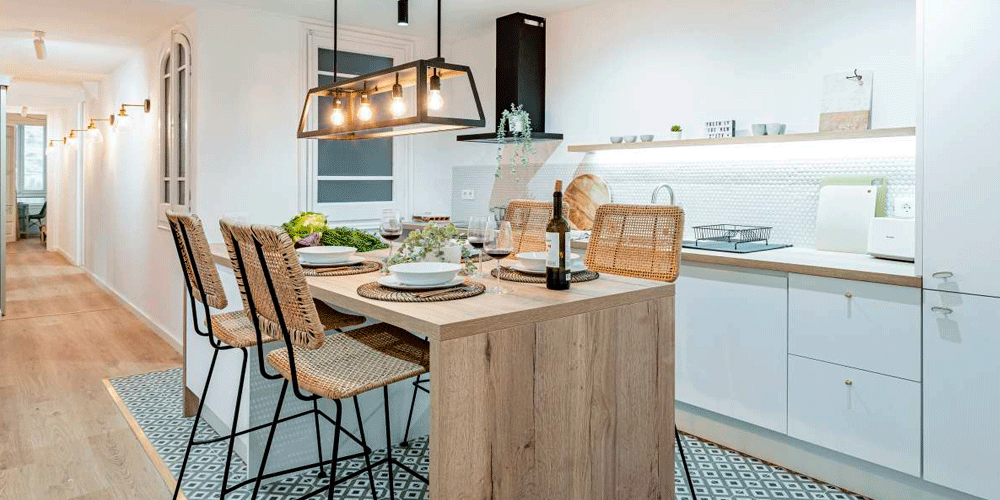 24 Jan

Co-living Barcelona: Far Beyond Flat Sharing

Considered by many analysts to be a natural extension of coworking, the Co-living Barcelona phenomenon is a trend being lead, above all, by international postgraduate students and young professionals in search of life experiences and work affinities. Living in residential spaces where equipment and services are shared, these young adults can not only form a community in the domestic sphere but also exchange ideas, develop synergies for projects and, in short, establish interesting networks. Tenants contract monthly vacation apartments in Barcelona, but their expectations go much further than the traditional concept of flat sharing. In having complimentary professional interests and profiles, when they cross paths, they form a dynamic community of mutual enrichment.

While it's true that Spain is very attractive for digital nomads looking for beaches and islands from which they can work remotely at any time of the year, the profile of a co-living user in large cities like Madrid or Barcelona is usually a professional who conceives of housing as a service. Due to the nature of their work or higher studies, they prefer to pay for rent with all expenses included and, in addition, seek added value in the community of which they will form part for some time.

In this model, companies like Lodging that specialize in monthly apartment rentals offer a hybrid product that combines the best of accommodation with first-class services with the added bonus of a group of coworkers who are much more than neighbors. Social affinity is a fundamental aspect of co-living and, to achieve it, it's important that the building has a clearly defined concept so tenants identify with and respond to a very similar profile.

According to analysts, these young people are normally between 20 and 40 years of age and seek "Plug and Play" spaces: that is, with all services included in their monthly payment. They do not want to deal with any issue related to the administration or maintenance of a home and are therefore willing to pay a fixed fee that covers supplies, cleaning, contingencies and maintenance of common areas. They usually stay between 3 and 24 months in their Barcelona rental apartment and expect shared spaces for coworking, sport and/or socializing.

We love new challenges, and at Lodging Management we know that professional rental management is a perfect balance between the interests of apartment owners and the needs of tenants. A co-living Barcelona community is a great opportunity to revitalize buildings that need to diversify beyond tourism and offer new alternatives such as shared use by people with professional and work affinities. These coworkers have come to stay, and the dynamism of their initiatives has to be matched with dynamic solutions.