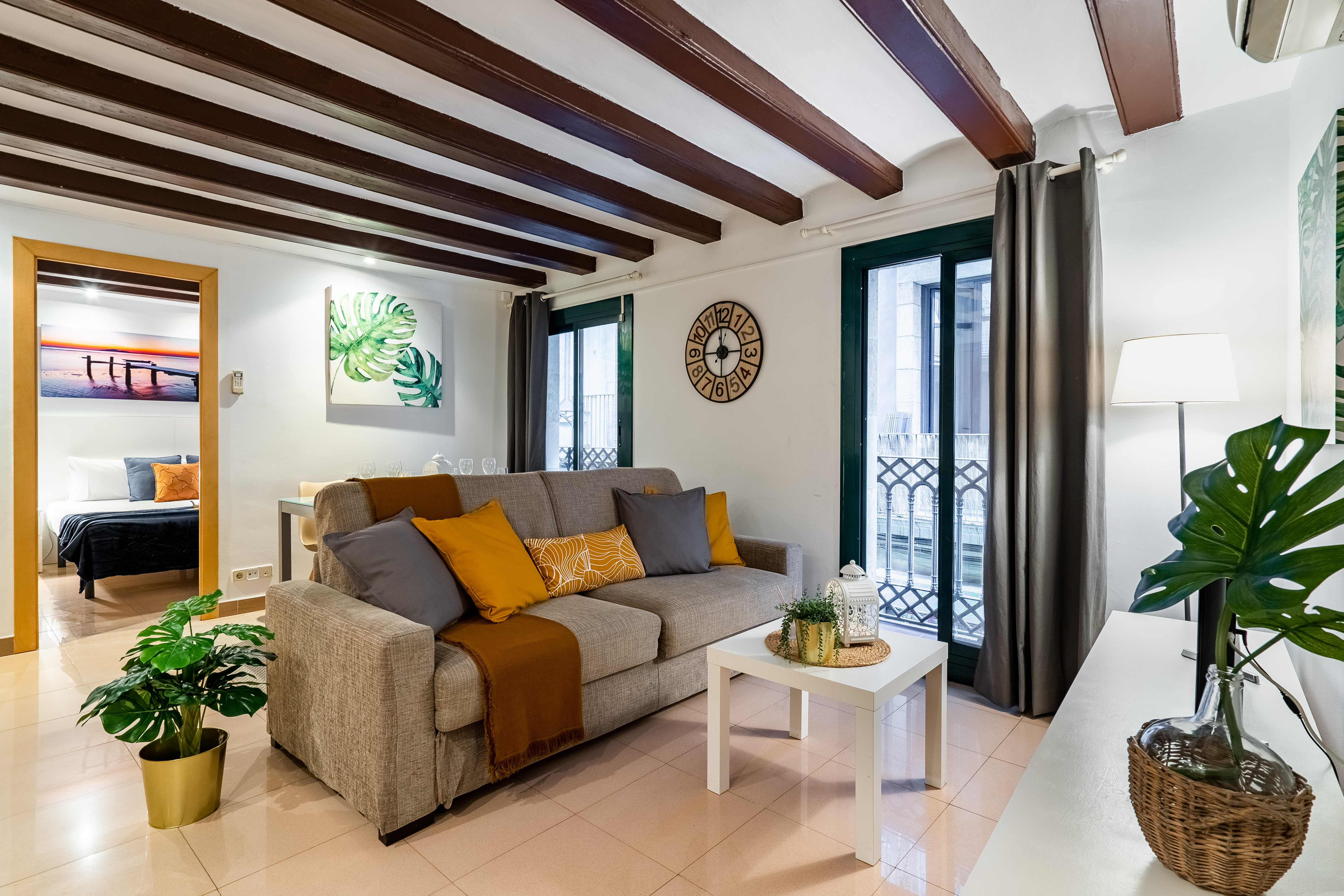 31 Jan

Lodging Apartments: We Care for Your Tourism Rental Apartment and Guests

Cleanliness and comfort are expected from a tourism rental apartment, but with plenty of competition in the market, you have to go much farther for consistent success. Today's tenant seeks high quality appliances, completely equipped kitchens and bathrooms, tasteful decoration, furniture that meets their needs, personalized treatment, and facilities in which to carry out work or academic activities. In our increasingly interconnected world, digital nomads can fulfill their commitments and attend meetings from anywhere. So, faced with an increasingly demanding traveler, owners must tend to many details in order to meet the expectations and unforeseen needs of their customers and get good reviews on the major rental platforms.

As experts in the management of tourism apartments in Barcelona, ​​Lodging Management takes care of apartment maintenance, interior decoration, processing bookings, personalized customer service and offering advice to keep your business profitable. Because "feeling at home" has ceased to be a catchphrase and is now quite literal, Lodging is committed to the all-around wellbeing of our tenants and maintaining our owners' peace of mind.

Preparation and maintenance of tourism flats

Putting a property on the tourism rental market means more than renovating and furnishing it, then posting an advertisement on the Internet. Does the property have its energy certificate, or is work required to obtain it? As an owner, will you be available whenever corrective or preventive maintenance work is required? Who will respond if there are unforeseen issues with the building? If you own a property and want to make your investment profitable, you can consider delegating these tasks to a company expert in caring for properties dedicated to vacation rentals. Personnel specialized in the set-up of the property and in its periodic maintenance will help you ensure it can be used throughout the year.

Modern and refined interior design

Whether your guests stay for a few days or rent for months, your property has to not only guarantee perfect living conditions but also be inviting, putting forth a warm atmosphere that shines in every detail of its colors, textures and shapes. At Lodging Management, we love finding the style that best defines each space, and take care of all the interior design, delivering cozy flats in line with modern trends so tenants will snap them up.

Booking and check-in management

In a city as acclaimed as Barcelona, ​​there is a wide range of tourism rental apartments that travelers look at before making a decision. A highly competitive market means it is essential that your ad stands out with a creative design and well-written text that clearly reflects the attractions of the property you are offering. In addition, the potential customer must feel that a real person will answer their questions in the shortest time possible. This kind of attentive customer service takes time and demands quality, so a company specialized in booking and receiving your guests will make all the difference to your business. Accompanying your new client throughout the purchasing process and up to the door of his accommodation is a professional and personalized service that leaves a very positive image, reflected later in your good online reviews, and thereby attracting more tenants.

Personalized attention

In the tourism rental apartments managed by Lodging Management, both the short-term guest and the tenant who stays for several months feel they have arrived somewhere they are valued and well cared for. With personalized attention available 24/7, a check-in featuring a Welcome Pack for their first breakfast, and a flexible check-out policy, the valuable bonds of trust and loyalty are generated from the get-go.

Business returns

With a support service designed just for our owners, Lodging Management is a stand-out in the market in terms of how it cares for its clients' business. If a tourism rental apartment is in perfect condition, has a continuous occupation of guests and tenants throughout the year, gets good reviews on digital platforms and is positioned as one of the top apartments of frequent visitors, this property will be generating a profit. This is, ultimately, what our owners expect when they rent their homes, and to achieve this, our consultancy includes annual business plans and a periodic review of every customer's business strategy.

We love serving as a bridge between owners and tenants and we know exactly what comprehensive care of a tourism rental apartment consists of; at Lodging, we treat every property as if it were our own.