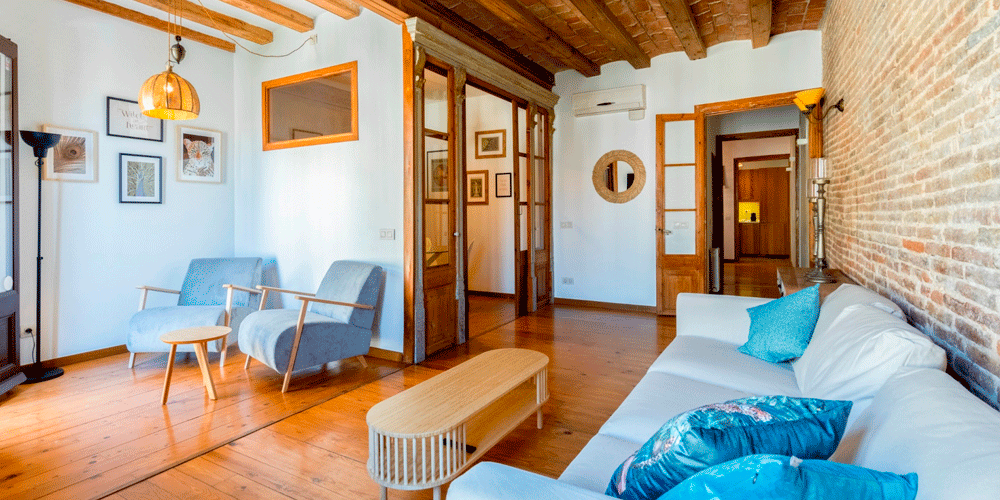 18 Dec

Delegate your business tasks with professional rental management

Handing your property keys over to a stranger may be difficult, but not as difficult as taking care of leased accommodation. Professional rental management from Lodging Management covers everything an owner requires to transform his apartment into a profitable business. Our experts take care of digital advertising and visits from potential clients, monitor online reviews, process reservations, take care of customer service and carry out the entire check-in and check-out process, among many other tasks. We have extensive experience in the sector and a complete team specialized in every area involved: marketing, sales, communication, administration, logistics, and customer service. And that's not all; we can also take care of necessary renovations, interior design, maintenance and cleaning. The only thing you have to do is enjoy the profits provided by renting your property month-to-month in Barcelona.

Good advertising includes monitoring

In addition to gaining access to our powerful premium database of customers interested in tourism rentals or corporate rentals, with Lodging Management your apartment will appear in ads and on the relevant platforms so your occupancy remains high. In addition, we ensure the experience of your guests is favorable and translates into good reviews in the digital world. This, in turn, ensures that your profits increase significantly. We also measure and manage your customers' feedback on social media and the web, an essential in the fast-paced digital rental sector.

The hard work of professional rental management

Advertise the apartments, offer visits, have them ready, manage check-in at different times, meet the demands of guests, clean them, offer amenities and welcome packages, resolve maintenance issues, monitor online reviews… Managing a business rental requires time, effort and, above all, professionalism.

With the corporate leasing sector booming, competition is on the rise and apartments must offer very high quality standards. That's why Lodging Management also has a renovation and interior design team to ensure your rental property meets the expected conditions.

We know it's not easy to successfully coordinate the monthly rental of a property in Barcelona, but we have a large multifunctional team that can take care of everything and ensure your investment is profitable and provides peace of mind. Rigor and professional rental management are our guarantees.