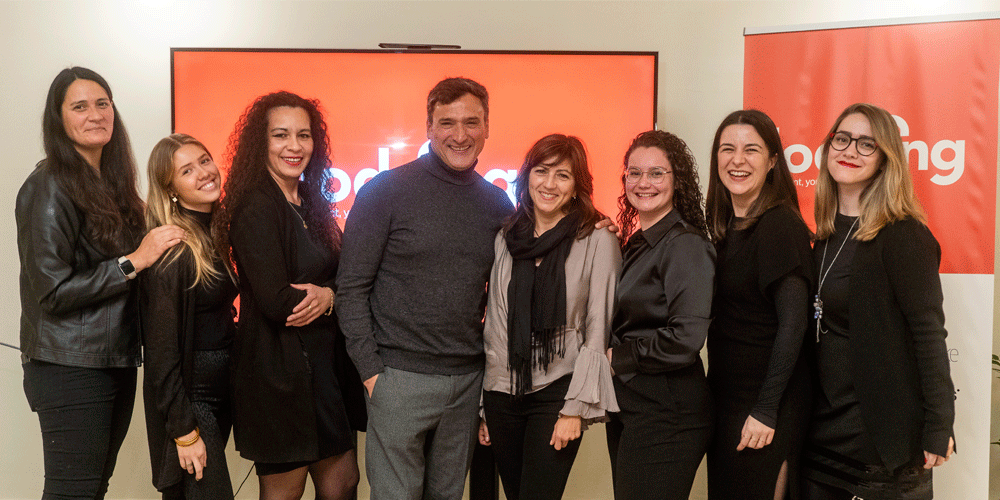 23 Dec

2023: Technology and sustainability in Barcelona apartment rental management

This year, the Lodging team ended 2022 in style. Beyond the daily work involved in our Barcelona apartment rental management, we wanted to put on an event that would bring together everyone – owners, suppliers, customers, partners and friends – that has made this project what it is today: a benchmark in the sector in Barcelona and a big family.

We gathered our nearest and dearest together at the exceptional Casa de Les Punxes in Barcelona and explained that 2023 would be a year of growth and diversification, and of even more professionalization, around technology and sustainability. The event also served to turn the page, with an embrace, on these two years since the Covid-19 pandemic. This period, though we faced complicated situations, has served to solidify alliances, cut new paths, and teach us that Lodging is much more than a Barcelona apartment rental management company. It is a dynamic, creative and responsible entity capable of emerging stronger from one of the most challenging episodes of the century.

With the prospect of a significant upcoming increase in holiday rental bookings on the table, the event also served to highlight the incredible growth of the short-term rental and month-to-month rental businesses in Barcelona. This is one of Lodging's specialties, an area into which we ventured as pioneers in Barcelona a few years ago, and where we have positioned ourselves at the forefront in terms of quality and performance. Technology, sustainability and first-class partnerships are just a few of the exciting tools we'll be using in the upcoming year:

VR for promotion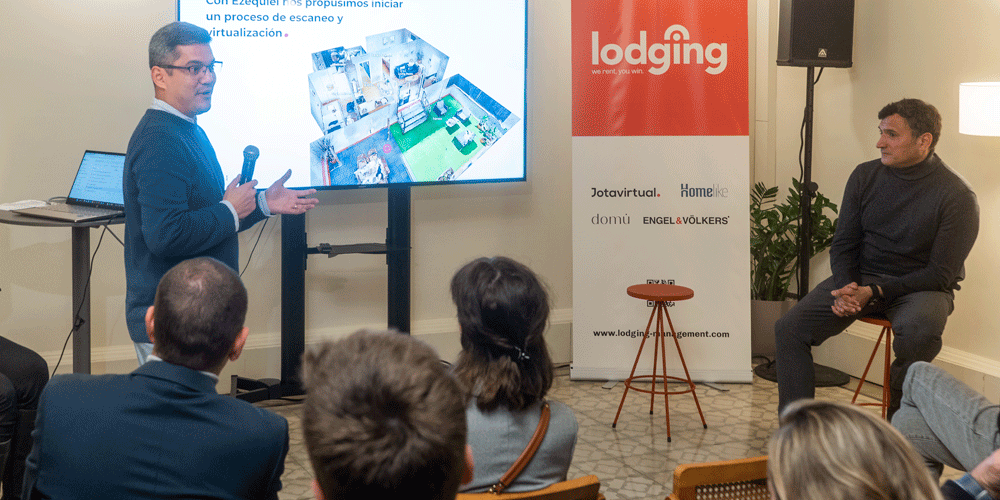 At Lodging, we've always been one step ahead when it comes to technological applications. The most recent tools we've added to our set will have a strong impact on promotion of our products, helping guests to make the decisions that best suit their needs. Jaime Flores, Art Director and co-founder of Jota Virtual, explained at the event how we will be able to immerse potential clients in immersive experiences through virtual reality (VR), helping them, with fragments of meta-information, to explore our products more deeply.
Technology for profitability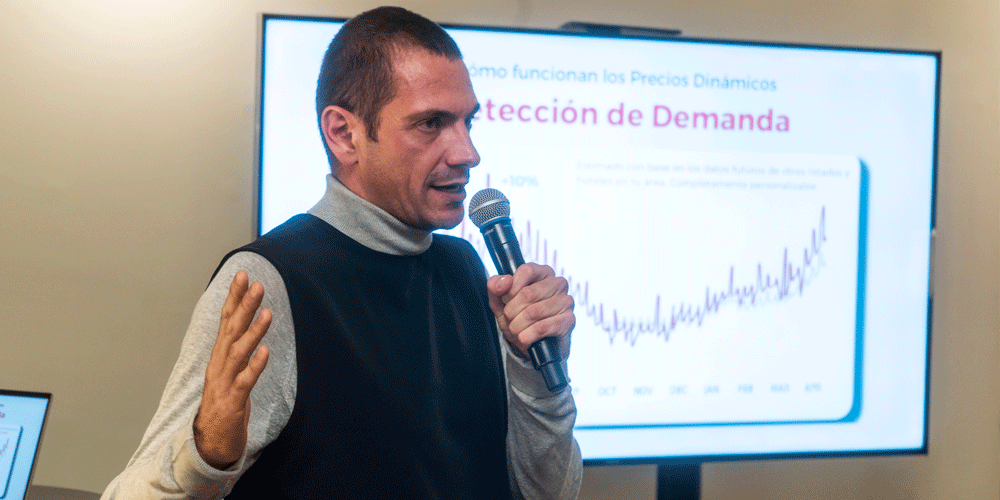 Always looking for ways to increase our owners' profits, Lodging has incorporated the PriceLabs technology tool into our procedures. This dynamic pricing system allows us to recalculate our offering prices automatically up to three times a day and assign the most appropriate price to each property based on supply and demand in its immediate environment in real time. Alessandro Poncini, a consultant in Spain for the application, explained how the software works by comparing each property with the 400 closest properties, scraping the main marketing platforms to see how often they are being searched, what the booking ratio is, etc., and using all the data to generate instant changes. 
Interior design as a driving force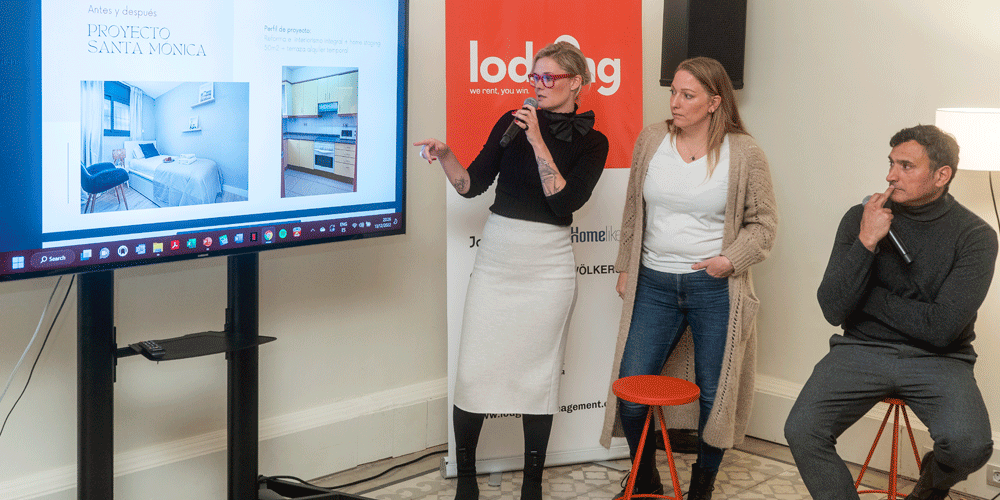 In our constant search for an increasingly sophisticated and differential customer experience, next year we will delve even deeper into the redesign of interiors and restyling of spaces together with DOMÚ. Representatives Nella Kasurinen and Maria Peralta joined us to share the benefits of aesthetic differentiation, and our aim of creating a catalog of apartments of the highest level, putting style and comfort first, to seduce potential buyers from their first glance, and increasing our positive reviews.
Home automation for sustainability, comfort and security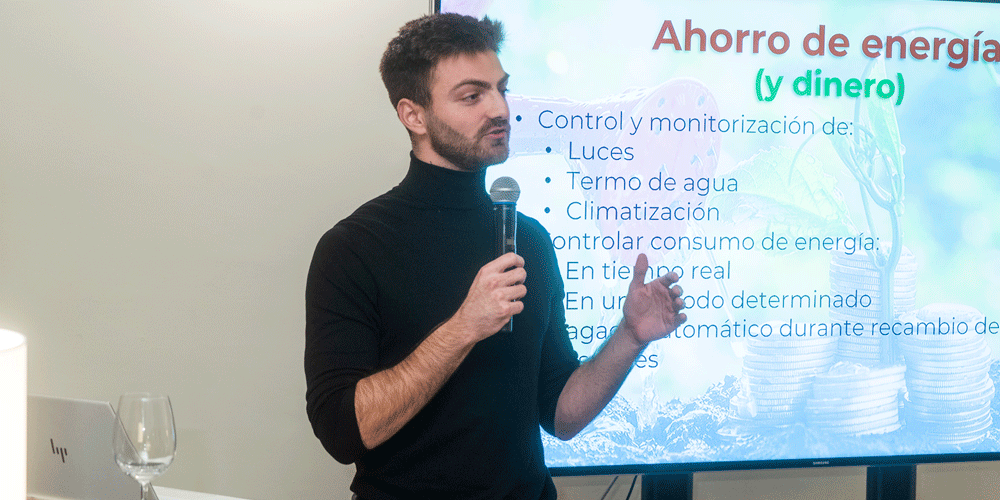 The control of supplies, leaks and unnecessary energy loss will be increasingly monitored with home automation implementations that we will gradually expand to the entire catalog of our properties. Tomás Kancyper, engineer and expert in IT and M2M, explained the tools. Our commitment to efficiency will also be reflected in greater comfort for customers, who will still find their apartment ready and at the perfect temperature when they arrive, but knowing that responsible use has been made of each energy source. Electronic locks, which open the accesses remotely, will allow us to further facilitate the arrival of guests and ensure less waste and greater efficiency.
Increased commitment to mid-term rentals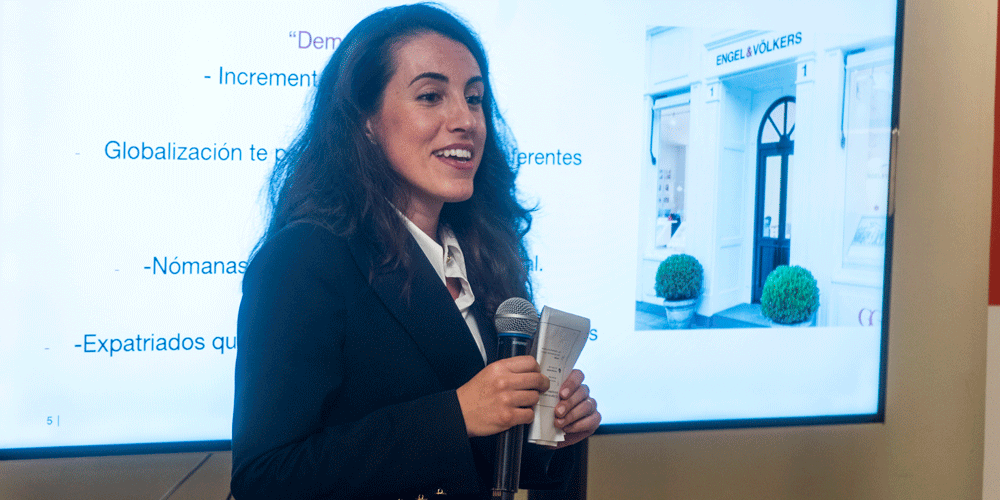 Laura Martinez, consultant at Engel&Volkers, an expert rental firm for the medium-high and high-end segments throughout Europe, helped us explain the importance of having quality products for the mid-term rentals market to serve the boom in remote work and other forms of business relocation since the pandemic. Together with the Country Manager for Spain, Sandra Deverell, we were also able to announce Lodging's alliance with Homelike, a veteran player in the sector, to deliver our catalog of apartments and houses to companies in the process of relocating professionals to Barcelona. Our city has become a favorite destination for young European specialized professionals.
We're already looking forward to our next meeting, and we ended the event with the satisfaction of having finally recovered a sense of normalcy. The exciting new developments and projects around the corner are spurring us on to even more inspirational heights and leaps forward in Barcelona apartment rental management. Join us!