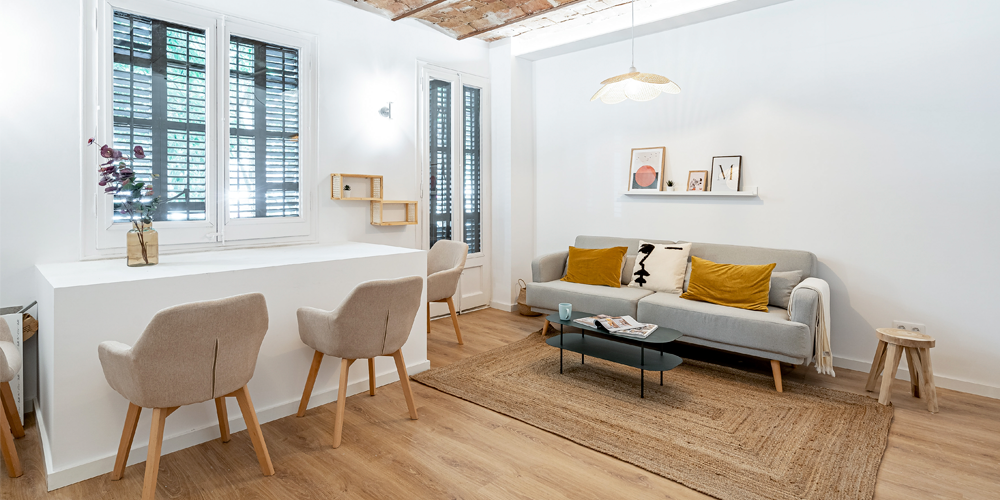 03 Nov

Coliving Barcelona, the all-inclusive alternative when you want comfort and freedom

Born more than a decade ago in Silicon Valley (San Francisco), coliving is booming and here to stay. When it comes to coliving Barcelona, the practice goes beyond sharing an apartment; comfort and freedom are paramount, but having new life experiences is another major draw. This choice for accommodation is trending among young professionals who want to live in large urban centers and do it in a way that breaks from the past. It's not just about distributing space and expenses among several people. It is another concept of coexistence that demands additional infrastructure and services. Today, let's dive into coliving and see what makes it worthwhile.

What is coliving?

You could say coliving is similar to apartment sharing, but that definition doesn't go far enough. Saying that it's the next logical step beyond coworking is also insufficient. So, what is coliving Barcelona? It is an alternative way to share housing that offers access to the urban centers of large cities for professionals who would not be able to get it otherwise.

Colivers or tenants usually have a bedroom (usually with its own bathroom), common areas like living rooms, dining rooms and kitchens, and also have access to spaces in the building designed for work, sports and common activities or hobbies. This last item is very important because if there's one thing that characterizes coliving and makes it unique, it's the bringing together of people with similar interests and profiles.

This practice implies a new way of living. Paying for utilities, cleaning, and home maintenance tasks cease to create squabbles with roommates because everything is included in the price. And you can share personal and professional experiences with like-minded people, adding a new positive dimension.

Advantages of coliving

There are many benefits of opting for this housing alternative. Perhaps the first of these is meeting and networking with other digital nomads, entrepreneurs, masters students and artists from all over the world. Another advantage is that coliving Barcelona apartments feature high quality construction, are renovated and fully furnished, and are located in strategic enclaves of the city that can meet all the needs of those who inhabit them.

The flexibility of renting (with a constant influx of new colivers, ideas, and projects) is combined with an absence of the more time-consuming and conflict-engendering annoyances of group living. When maintenance and utilities are included in the price of the housing and managed by others, it means young professionals get more time for themselves and the projects that really occupy them. No one ever misses work or deals with unexpected costs because incidents and repairs are tasks of the professional management team behind this fascinating living offer.

Living flexibly in a completely renovated and equipped apartment, in the neighborhood you have always wanted to, with people that share your interests, without household chores to attend to: it seems like a dream. But if you're ready to step into it, coliving Barcelona awaits you.