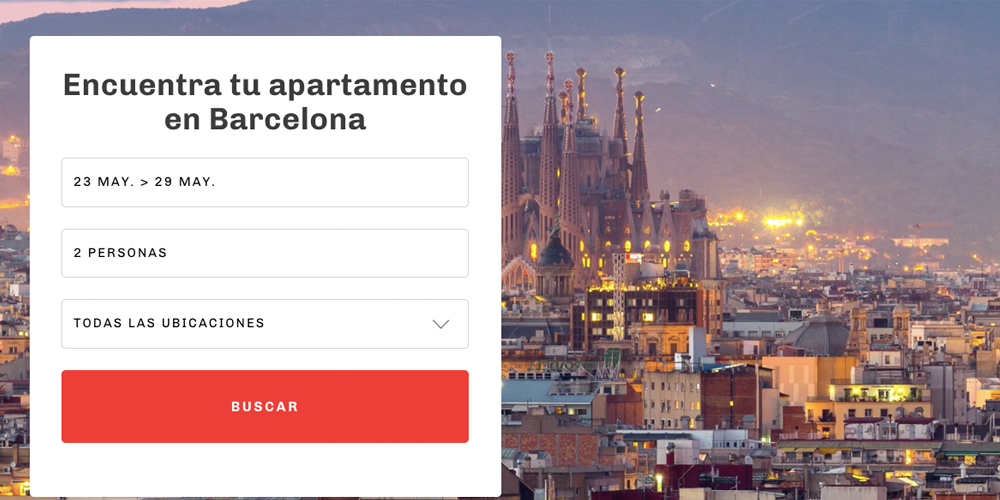 05 Apr

Lodging Apartments, the Website Specialized in Tourism Apartment Rentals

In the vast universe of the Internet, trust is ever more important when it comes to tourism apartment rentals. The credible webpages are those you can navigate easily and that offer specific details about the property, quality photos, verifiable reviews and complete clarity about how to communicate with them if you have questions or issues. You should also be able to directly manage your reservation payment and understand what you've contracted. This climate of trust is best achieved when the client-provider relationship is established directly, without intermediaries, because no one else is more interested in the characteristics and benefits of your property.

As specialists in the management of holiday rental homes, at Lodging Management we know that accommodation is the differentiating factor in the experience of any traveler. And whatever the reason you're coming to Barcelona, ​​the search for where you'll lay your head shouldn't be an agonizing waste of time. That's why our daily rental and monthly rental properties catalog is displayed clearly on lodgingapartments.com.

An efficient search engine

Our website makes it easy to find the perfect apartment for a Barcelona escape or a place to settle for several months. The first thing is to enter your arrival and departure dates and the number of people who will stay, to quickly filter the available accommodation. If you already know how to get around the Catalan capital and you're looking for a property in a specific area, you can go directly to the list of locations and use the neighborhood drop-down menu. If you're not sure, you can either click on the geolocation icons on the map, or scroll through all the Lodging tourism apartment rentals. Even if you haven't yet finalized the dates of your trip, you'll be delighted to see the quality of the apartments available, replete with small comforts, excellent services, and modern amenities.

Detailed information

There is nothing more disappointing than finding a description lacking in relevant information. When looking for a Barcelona tourism apartment, you expect to find information about the kitchen and bathroom, the furniture, the distribution of the bedrooms and common spaces, whether there's a balcony, and more. You also want to know the location of the building for check-in, whether and where you can easily access public transport, if the building has an elevator, and all kinds of other details that will help you make a decision. At Lodging we describe our spaces with care because we are proud of the details that convinced us to select them, furnish them, and equip them so they can withstand continuous occupation while remaining in optimal conditions. That's how we know the descriptions a user will find on our website are up to date and reliably describe the property.

Real opinions

Just as important as our descriptions are the verifiable opinions and information provided by former guests, the people who have actually stayed in Lodging's apartments and who recount their experiences. The number of comments, the variety of languages, the natural expressions they use, and the different countries of origin confirm that these are real reviews, made available on each apartment's detail page and contributing invaluably to potential guests' final decision.

Book safely

Using no intermediaries or strange gateways, lodgingapartments.com offers a convenient, secure and agile payment platform. The best price is always available because the price is managed by the same company that actually provides the Barcelona tourism property, and a human customer service team, not bots, will help you should any issue arise. With a credit card, payment on our platform will result in an automatic and immediate booking. With no prior registration required, PayPal is also a fast and effective option. And those who prefer to make a bank transfer are free to do so, receiving an email with the instructions to complete the process.

All the info

Si antes de cualquier desembolso quieres estar al 100% seguro de lo que contratas, lodgingapartments.com cuenta con una frequently asked questions page to provide answers about how to book, how to check-out or how to park your car upon arrival. We think you'll find all the information you need right there, but if there's something we've missed, you can always communicate with us via email, phone or WhatsApp. Our contact details are available in a visible section of our website so you can use them whenever you need them.

There's nothing more exciting than the anticipation that comes with seeing the place you'll stay during your holidays, which is why tourism apartment rentals websites have to be reliable and pleasant. A friendly space that's well designed and easy to navigate, with guaranteed secure payment, is just the thing to start your trip off right. Come explore and then come back every time a trip to Barcelona is in your future.