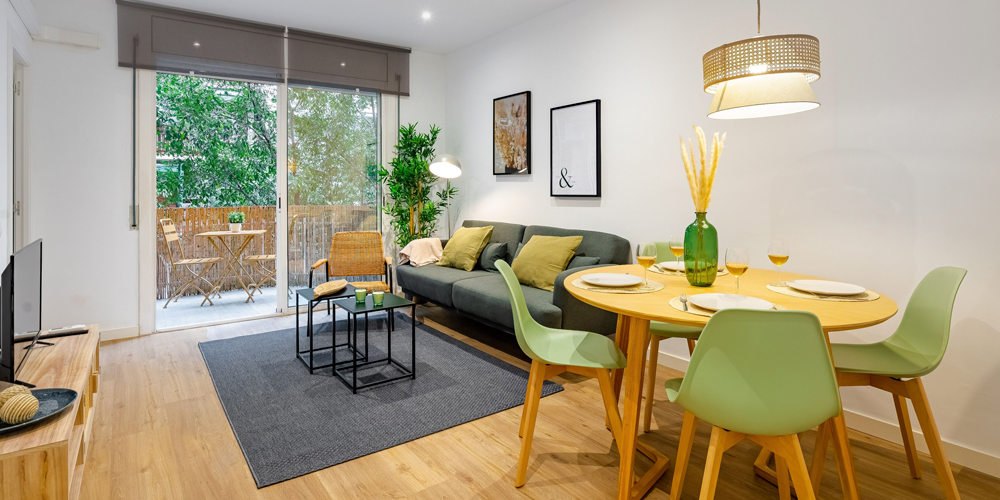 30 Mar

Why is Barcelona Coliving a trend on the rise?

Imagine a perfect apartment building in Barcelona: easy access to public transportation, fully equipped with modern amenities, and inhabited by people like you. This is Barcelona Coliving and you are about to embark on one of your best life and professional experiences. Barcelona Coliving is a modern way of sharing a home that goes beyond casual gatherings in the kitchen or living room. It's about joining a community of people with similar interests and tastes, and building synergies with neighbors that will contribute to your growth. Life is a series of phases, and in each of them you'll make friends or contacts that push you forward. Today you're in Spain, tomorrow maybe another country in Europe or elsewhere, but you're always seeking environments that will enrich your experience, giving you more dimensions as a human being and a professional. The opportunity to do this in our city is temporary rental with services included: Barcelona Coliving. Here are just a few of this arrangement's benefits:

Quality housing

Fully furnished and equipped, Barcelona Coliving apartments are designed for continuous occupation. This means that to keep them in optimal condition, a team of professionals is dedicated, around the clock, to resolving issues, making small repairs, and dealing with other unforeseen events as they arise. The homes are renovated, located in good neighborhoods in the city, and have all the appliances and kitchenware their inhabitants need. But since these are spaces designed to encourage exchange, at Lodging Management we go further, crafting inspiring environments through modern interior design and a careful selection of colors and textures. You'll find our coliving spaces pleasant when you arrive, pleasant while you work, and great at helping you engage in positive interactions with your neighbors.

Common interests

An academic semester abroad, a work internship, an artistic residency, a professional project… many situations bring people to Barcelona. That digital nomads, students, entrepreneurs or workers from different sectors can meet on the same floor and share experiences in a true community isn't haphazard. Barcelona Coliving spaces are designed purposefully to offer a new type of experience to like-minded people. These people, in addition to being motivated by the company of others, value reducing their environmental impact by generating less waste and sharing resources.

Flexible rental

As our lifestyles become more and more flexible thanks to geographical mobility and different ways of working, Barcelona temporary rentals must also offer new options. These Barcelona Coliving apartments, designed, as we said, for continuous occupation, are equipped and prepared so that new tenants can arrive at any point in the year. Barcelona Coliving rental contracts do not require long stays, but are adapted to the particular needs of each tenant.

Zero complications

Another of the great advantages of this rental model is that there's nothing else to worry about. All cleaning, supplies and maintenance services are included in the monthly price. In addition, if you need advice for moving around the city or logistical support to resolve unforeseen issues, Lodging Management's staff are prepared and available to help you with anything you may need.

Because we see Barcelona Coliving as a great opportunity for individual growth and believe a creative environment is the basis for easy coexistence with neighbors, Lodging Management is fully committed to this real estate trend that's come to stay.