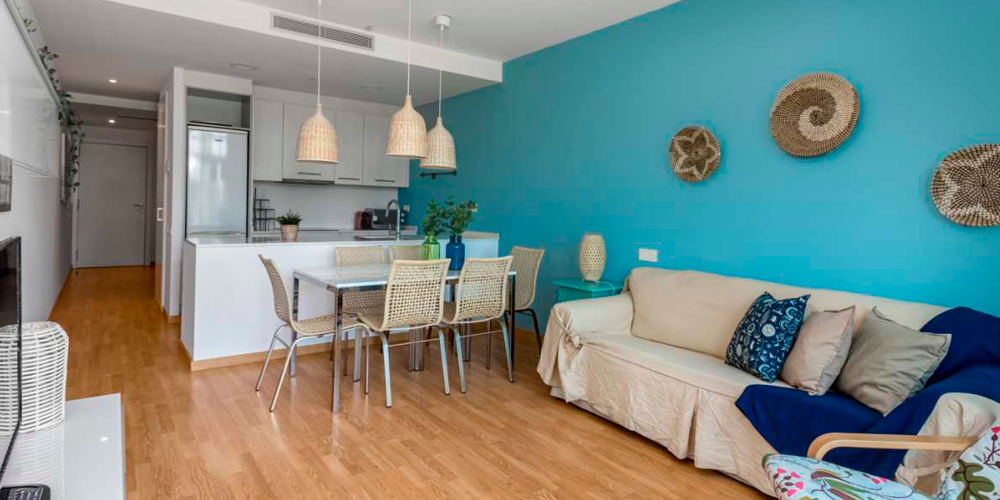 06 Mar

Lodging: the best vacation rental partner in Barcelona

Highly competitive, the vacation rental market in Barcelona demands continuous dedication from property owners if they want to maintain their home in optimal conditions, advertise their rental, respond to potential guests and take care of them once they are in Barcelona. Our charismatic city boasts a wide and varied range of accommodation, and making a tourism apartment stand out in this scenario means paying attention to even the smallest detail and constantly adapting to changing customer needs. With more than 15 years of experience in the sector, Lodging Management has established itself as the best vacation rental partner for owners who want returns on their property and the highest quality services. Here are just a few reasons:
We care for your home
At Lodging Management, we have brought together a team of professionals dedicated to the comprehensive management of vacation rental homes. We don't limit ourselves to posting advertisements on the Internet; we evaluate the potential of each flat and manage the interior design and renovations that will make it shine. We take care of all maintenance, repair, and cleaning tasks. In addition, because we manage multiple apartments and buildings, we are able to negotiate the best prices for our clients collectively, reducing utility bills for greater energy efficiency.
Robust advertising
We want your apartment to have a high occupancy rate during tourism seasons, so we create attractive advertisements and place them on the most appropriate platforms. Our multilingual team also answers the questions posed by potential guests, and reviews the comments and ratings customers leave after their stay.
Trust and loyalty
Greeting tourists is one of our favorite parts of our job, so we're happy to take on the tasks related to check-in and check-out. As an owner, you'll never have to worry about being available personally during off hours or days because Lodging is here for you. We also provide an ear and a touchpoint for your customers: they ask us for recommendations and travel advice and we offer personalized attention that includes 24/7 availability, responses to special requests, a Welcome Pack for their first breakfast, and a flexible check-out policy. These details are what inspire trust and loyalty and translate into repeat visits and positive ratings on- and off-line.
Professional decoration
What customers look for in rental accommodation is a home away from home. To achieve this, we employ a team of professional interior designers and decorators whose goal is to offer a modern and pleasant environment in which no piece of furniture or appliance is missing. It's one more sign of our total commitment to guests' comfort and privacy, and to offering only world-class Barcelona vacation rentals.
High return on investment
Maintaining impeccable apartments, providing habitable spaces, treating clients kindly, and building trusting relationships are the factors that have earned us prestige in our sector. The high occupancy rates that result from this prestige in turn reduce your operating costs. And our dynamic pricing software guarantees you will always be renting at the best possible rate. Altogether, this results in the high return on investment you should demand as a property owner and that Lodging is equipped to provide.
In addition to the advantages cited above, Lodging Management also negotiates directly with national maintenance providers for our vacation rental apartments in Barcelona, ​​so we can guarantee high-level service while still reducing costs. If you want your tourism property to be as efficient, safe and profitable as possible, there's only one logical choice when seeking an ally.